Lord of the Rings Trilogy Marathon (PG-13)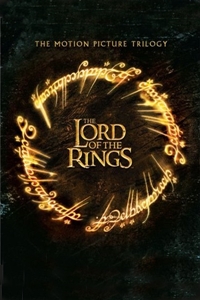 Synopsis:
Date Change! Now Saturday June 9th 2018.
If you've already purchased tickets for the Thursday show, please contact the Westbrook Cinemagic.

The Lord of the Rings Extended Cut Trilogy Marathon will begin at 11:30 AM.

Fellowship of the Ring: 11:30 AM - 3:30 PM
The Two Towers: 3:40 PM - 7:45 PM
The Return of the King: 7:55 PM - 11:25 PM

There is approximatelty 10 minutes between each show.
The Lord of the Rings: Fellowship of the Ring
A meek Hobbit from the Shire and eight companions set out on a journey to destroy the powerful One Ring and save Middle-earth from the Dark Lord Sauron.

The Lord of the Rings: The Two Towers
While Frodo and Sam edge closer to Mordor with the help of the shifty Gollum, the divided fellowship makes a stand against Sauron's new ally, Saruman, and his hordes of Isengard.

The Lord of the Rings: The Return of the King
Gandalf and Aragorn lead the World of Men against Sauron's army to draw his gaze from Frodo and Sam as they approach Mount Doom with the One Ring.
Genre: Program
Starring: Elijah Wood, Ian McKellen, Viggo Mortensen, Orlando Bloom, Sean Astin
Release Date: December 8th, 2012
Amenities Key:
* "No passes" indicates that there are no discounts, promotional passes or complimentary passes accepted due to film company restrictions (rain checks are accepted).